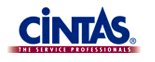 Cintas is a major recruiter of transitioning military personnel. They value your discipline, integrity, and commitment to hard work. They are seeking enthusiastic, dedicated, committed, leaders who are looking for advancement based upon performance.Opportunity for Management If you are a Commissioned Officer or NCO, you can make a transition into a leadership role in our Production or Service area, with the objective of becoming a future General Manager!Management/Supervisors Requirements Currently, Cintas is seeking qualified Commissioned Officers and NCOs to fill Production or Service leadership positions. Extensive training is provided to ensure your success, and with our tremendous growth you can enjoy unlimited growth potential at Cintas! Successful candidates will have a strong leadership background, excellent communication skills, an affinity for customer service, and prefer an industrial environment.A combat arms MOS and/or engineering are a big advantage when transitioning to a Cintas position, but not required.Opportunities for Other Military Personnel Due to our constant growth, they are always looking for NCOs and other enlisted people with strong skill sets to be an asset to the Cintas team in positions such as:
Service Sales Representatives
Service Trainers
Maintenance Mechanics
General Administrative and Accounts Payable/Receivable Clerks
Customer Service Representatives
Requirements for Post-Military PositionsThey are seeking individuals with a high school diploma, enthusiasm, friendly personality, strong work ethic, and a positive attitude. To learn where your military background and skills could best be applied within our organization, view our current military career opportunities or if you have questions email our National Military Recruiting Director.